Raw Material Suppliers / Distributors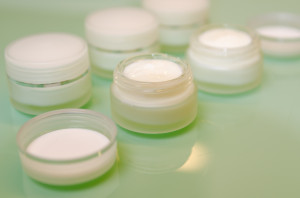 Within the Cosmetic Industry, the raw material supply and distribution businesses have changed significantly over the last few years. The largest suppliers of raw materials work directly with the top 15-20 Cosmetic manufacturers, the other cosmetic producers are served by distributors.
The result is that an intimate customer-orientation has developed between the top manufacturers and the large suppliers. The large raw material suppliers can concentrate on the development of active ingredients for their main customers.
The distributors have become important as they have the relationship with small and medium-sized cosmetic producers. These companies need a fast and flexible delivery service and increasingly need their suppliers to provide knowledge and support in the formulation of raw materials and active ingredients.
As a raw material supplier and / or distributor this targeted expertise and technical marketing could become the added value you need for your business.
To acquire this know-how requires time and creativity and maybe even hiring new people. To quickly turn new trends into market-ready products necessitates vision and an excellent knowledge of your own raw materials.
This is where bringing Cosmacon on board as your sparring partner will enrich your team without you having to hire new staff. You can benefit from our ideas, our expertise and our network to tap into your resources and help you delight your customers with innovation and creativity. All on a contract basis.
Services:
New ideas /innovation/ formulation concepts
Development of frame formulations
Investigation of physical and chemical parameters for the cosmetic developer
Optimisation of your technical data sheets
Incompatibility evaluation
Organisation / production of samples for customers and trade shows
Serial analysis or 360° analysis to characterise materials
Solubility analysis of UV-filters and active ingredients
We can provide distributors with laboratory capacity
Run application tests in cosmetic formulations
Support you in answering technical questions from customers.