Patents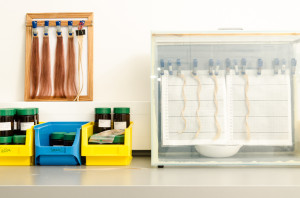 Patents are a key indicator of the innovative strength of your company. Patents should be emphasised in your company´s communication as a demonstration of your skills in developing contemporary cosmetic products. A patent clearly demonstrates to your customers that they are using products that are a result of state-of the-art research - a real marketing benefit.
In spite of this, many companies neglect patent work. With the experience of co-inventing and registering more than 350 patents, Cosmacon´s team have developed an extensive knowledge of the patent process, patents, optimal timing and structure, formulations, patent strategies and marketing possibilities.
By working together with your patent lawyer and/or patent department, we can also develop defence strategies and/or perform comparative studies to help you understand and protect your market position.
We can also support you with patent research, "Freedom to Operate" and the enhancement and development of your formulations ready for patenting.
To leverage your research and patent potential contact us!