Partners
Over many years in the cosmetic industry, Cosmacon has built up an extensive international network of cooperation partners. We now work with some of the best consultants and institutes in skin care and cosmetic development.
Amongst these partners we are proud to have expert skin specialists, consultants, contract manufacturers, testing institutes and a careful selection raw material suppliers. For more information about particular partners just click on the partner logos.

Olfasense develops and delivers top-level expertise for processes in sensory analytics and their application in environmental studies as well as product and material control. Olfasense has one of the most up to date laboratories in the cosmetic and raw materials sector. Olfasense has the capability to perform high-performance odour measurements measuring parameters such as odour concentration, intensity and hedonic as well as proving a molecular analysis Service.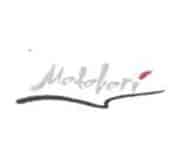 Matahari Technology Consulting GmbH
Dr Sven Gohla, Immunologist and pharmaceutical Technologists is founder and Managing Director of "Matahari Technology Consulting GmbH (MTC)". With more than 23 years in leading positions in FMCG management and his strong scientific background he provides answers to all relevant questions of modern corporate technology management.
His scope of education and experience make MTC GmbH the right partner for corporate companies and private equity to evaluate-, manage and adapt technical organisations (Quality, Development, Industrialization, Patents , Business Development and R&D make or buy decisions) concerning both commercially and technologically relevant parameters in the FMCG environment. His sound experience in people management is a valuable asset to individually adapt measures to companies' particular needs.
Proven business success in the fields of biotechnology-, cosmetics- and medical devices. Understands and translates "customer relevance" of innovations and has special acumen to translate technology into market relevant products and success.
Albrecht Dörschner is your expert in Intellectual Property Management (IP). After more than 25 years in leading R&D management positions, he has a wide knowledge of cosmetic and medical technologies and formulations. He is now a Consultant since more than 7 years.
He provides customer-sized solutions to protect your innovations:
Development of IP strategies
Safeguarding your IP Portfolio
Support in Patent Creation
Freedom-to-Operate Analysis
Competition Monitoring
Technology Screening
It is our job to communicate the regulatory framework and requirements for cosmetic products in the European Union (EU) and the United Kingdom (UK) or even Switzerland, and to assist your company in navigating through the required channels of European Regulatory Affairs, in particular with regard to the provisions of the EU Cosmetics Regulation and the corresponding UK Regulation.
MDSS' highly educated and trained team, comprised of experts in the European Cosmetics market with over two decades of experience in European Regulatory Affairs, will assist you in bringing your brand of cosmetic products into the European marketplace, through our Responsible Person Service for Cosmetics.
Our services included but are not limited to the organization of safety assessments, review of product labeling, notification via EU CPNP/UK SCPN), etc. It is ultimately our guidance, in partnership with your company, which will help bring your products successfully to market.